MISSION STATEMENT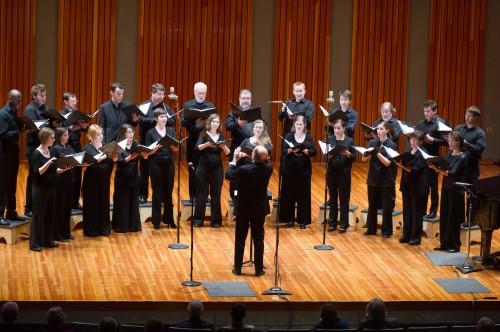 The mission of the Tucson Desert Song Festival is to provide a world-class experience for music enthusiasts and novices alike—of enjoyment, education and interaction with acclaimed classical voices singing with some of Tucson's leading performing arts groups. Ultimately the mission is to elevate Tucson to a world-class destination for music lovers.
Where might you savor performances by some of the world's leading classical singers collaborating with accomplished regional arts groups, while enjoying moderate winter temperatures, breathtaking sunsets, and endless outdoor activities?
It's the Tucson Desert Song Festival, a unique three-weekend blend of glorious singing in orchestral, chamber, choral, and solo formats along with related lectures and master classes in the warmth and charm of Arizona's renowned Sonoran Desert resort region. Internationally celebrated soloists join the Tucson Symphony Orchestra, Tucson Chamber Artists, UA Presents, Arizona Opera and other organizations, in conjunction with master classes and lectures in intimate settings at the University of Arizona School of Music.
Between the festival events, enjoy the many wonders of the Sonoran Desert and Southern Arizona—the perfect winter destination known for its mild temperatures, numerous golf courses, art galleries, sumptuous restaurants, and hiking in any of four mountain ranges. Nearby are historic and art-filled towns such as Tubac, Bisbee, and Patagonia, not to mention Kartchner Caverns and prime birding sites.
HOW WE BEGAN
Tucson has a long tradition of classical music leadership in the Southwest. The University of Arizona has offered instruction in music since the late 1800s, and the Tucson Symphony Orchestra is the oldest continuing professional performing arts organization in Arizona.
With these artistic partners as a foundation, the Tucson Desert Song Festival was formed in 2010 as a Section 501(c)(3) non-profit corporation by a group of music-loving volunteers. The driving force behind the festival is Jack Forsythe, co-founder of the successful St. Paul, Minnesota Summer Song Festival, which ran from 2002 to 2006.
Our purpose is to coordinate, subsidize and publicize a unique classical voice festival highlighting the rich musical life of Tucson along with some of the country's leading vocal performance artists through a series of concerts, lectures and master classes throughout the three-weekend festival.
And it's working! According to the Arizona Daily Star, "The Tucson Desert Song Festival is a bonanza of gorgeous music. Arts groups and the fest folk have teamed up to bring us internationally known talent, as well as rising stars in the art song field."
The participating organizations in the festival include the Tucson Symphony Orchestra, True Concord Voices & Orchestra (formerly the Tucson Chamber Artists), UA Presents, Arizona Opera, the Tucson Guitar Society, Arizona Friends of Chamber Music, Arizona Early Music Society, Ballet Tucson and the University of Arizona Fred Fox School of Music.
The annual festival presented its inaugural performances February 8–17, 2013.
BOARD OF DIRECTORS
Jeannette Segel, President
Julia Pernet, Vice President; Chair, Artistic Committee
William Coulter, Treasurer
Celia A. Balfour, Secretary
Scott Brittenham
Ludwig Deppisch, M.D., Director, Adult Education
Carollynn F. Ahlstrom
Marlys Beider
Andrea Crane
Timothy Varecka
The Honorable Jean S. Cooper
Anton Eichorn
Patricia Engels
John (Jack) Forsythe III
Theodore N. Hariton, M.D.
Patricia Iris
Elizabeth F. Keaton
Sheldon King
Mary P. Koss
Nancy March
Juliana Osinchuk
Deborah Quirk
James Reel
Jill Rosenzweig
Diana Varecka
John Wahl
Andrew Watson
ADMINISTRATIVE LEADERSHIP
George Hanson was named TDSF's Festival Director in mid 2015. Since first drawing international attention with first prize wins at the Budapest and Stokowski conducting competitions, George Hanson's career has taken him to more than 20 countries, conducting more than a hundred orchestras and operas on five continents—including the radio orchestras of Hamburg and Berlin, Berlin's Komische Oper, Vienna's Kammeroper, the Hungarian National Opera in Budapest, the Warsaw Philharmonic, the orchestras of Osaka and Seoul, and the National Symphonies of South Africa, Mexico and Columbia. US engagements include the New York Philharmonic, the orchestras of Atlanta, Indianapolis, Phoenix and Charlotte, the St. Paul Chamber Orchestra and Arizona Opera.
In Germany, as General Music Director of the Wuppertal Opera and Orchestra for six seasons, Hanson oversaw more than 50 opera productions, garnered national recognition for the orchestra's Mahler and Shostakovich concert cycles, and won the Echo Klassik award for best classical recording. The important German audio magazine Stereoplay wrote, "Hanson had the Wuppertalers sounding as if they were the Berlin Philharmonic."
Hanson served for seven years as assistant to Leonard Bernstein, assisted Kurt Masur for five seasons and assisted Giuseppe Patanè at La Scala. Trained at Vienna's Hochschule für Musik, Italy's Accademia Chigiana, Tanglewood, the Indiana University Jacobs School of Music and the Curtis Institute in Philadelphia, Hanson studied under Seiji Ozawa and Franco Ferrara.
In 2015 Hanson capped a 20-year relationship with the Tucson Symphony Orchestra as music director, concluding his tenure with performances of Der Rosenkavalier and Gustav Mahler's Symphony No. 3, as well as a special performance of Das Lied von der Erde. His many highlights with the TSO include performing Mozart piano concerti (conducting from the keyboard), releasing the orchestra's first-ever CD recording to international acclaim, and receiving the Certificate of Congressional Special Recognition from Congresswoman Gabrielle Giffords for service to the community. Commitments to education and community outreach have been hallmarks of Hanson's time in Tucson.
ARTISTIC LEADERSHIP
The objective of the Tucson Desert Song Festival board is to work with the participating arts groups to bring in world-renowned conductors and rising stars of classical voice to perform during the three-weekend festival. The artistic committee, chaired by Jack Forsythe, includes a broad spectrum of expertise, including UA music professors, the artistic directors and executive directors of the participating performing arts groups, the classical music director of Arizona Public Media, and festival board members. This diverse group keeps tabs on the country's finest talent that will best match the pieces performed during the festival.
ARTISTIC STEERING COMMITTEE
Mark A. Blakeman, President and CEO, Tucson Symphony Orchestra
Mary Beth Cabana, Artistic Director, Ballet Tucson
James Reel, President, Arizona Friends of Chamber Music; board member, TDSF
Jack Forsythe, President, TDSF
Theodore N. Hariton, M.D., TDSF
Eric Holtan, Music Director, Tucson Chamber Artists
James (Jed) Kee, Executive Director, Ballet Tucson
Julia Pernet, Chairman, Tucson Guitar Society; board member, TDSF
Laurie Camm, Arizona Early Music Society
Candace Feldman, Director of Programming, UA Presents
Edward Reid, Director, University of Arizona Fred Fox School of Music
George Hanson, TDSF Festival Director